Our Staff is Waiting to Serve You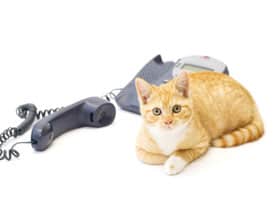 Bradley Hills Animal Hospital prides itself in providing top of the line veterinary services to Bethesda and Washington DC area pets including dogs, cats, ferrets and other small mammals. Whether you are a new pet owner, loyal companion to an active adult pet, or caregiver to a senior pet in their "Golden Years", we look forward to working with you in developing a comprehensive pet wellness plan for your family member. Located at 7210 Bradley Boulevard, we are easily accessible from I-95, I-270 and Wisconsin Avenue.
Schedule an Appointment
Appointments can be scheduled by calling us at 301-365-5448 during our normal business hours of 8:30 A.M. to 5:00 P.M. Monday thru Friday. We understand that occasionally appointments need to be rescheduled and we appreciate 24 hours' notice for all cancellations. Please see our payment policy for a full list options.
Drop-off Service
We are pleased to provide this service to our patients for the charge of a regular appointment. Simply call and make an appointment to drop-off your pet in the morning so they can be seen by a Bradley Hills Animal Hospital veterinarian later in the day. The doctor will call you after your pet is seen, informing you of any medical recommendations.