Compassionate, State-of-the-Art Veterinary Services for Your Pets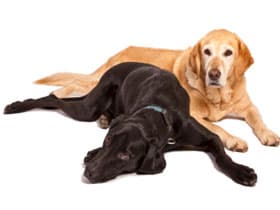 A visit to the doctor often times causes stress in humans, the same can be said for our animal companions. At Bradley Hills Animal Hospital, we are dedicated to helping your four-legged family member feel as safe and comfortable as possible during his or her visit.
We offer many minimally invasive diagnostic procedures including the use of fiber optic scopes and radiography. These allow for in-depth viewing of your pet's insides without having to subject them to the pain of exploratory surgery.
Most laboratory tests are performed in-house which allows us to obtain rapid results which minimizes wait time. This is often life or death for critical cases.
While our focus is always on providing the best medical care possible for you furred friend, we are also keenly aware of their emotional comfort as well. Our staff is trained to recognize signs of fear or anxiety and knows what steps to take to comfort and assure your pet that they are safe.
Whether your visit is for a wellness check, dental care, or a surgical procedure, you can feel confident that we will treat your pet like family.