Payment Policies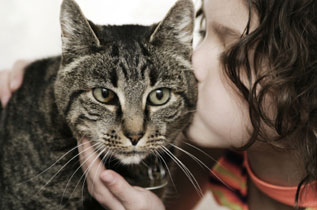 Bradley Hills Animal Hospital fees, like those of human hospitals, reflect the quality of health care that our doctors and staff provide your pets. Bradley Hills uses the best equipment, the safest drugs and vaccines, and we have a highly motivated hospital team to ensure the health and safety of your pets.
As with human medicine, there are amazing advances in veterinary medicine, enabling pets to live longer and receive much more sophisticated and complete care. However this leads to additional costs to clients who really want the best for their cherished pets.
Payment Policy
Our payment policy requires payment in full at the end of your appointment.
If your animal is dropped off for the day or hospitalized overnight, you will receive a cost estimate at the time of the drop-off. This preliminary estimate is based on the medical tests and treatments recommended by the doctor based on your pet's age, medical history, and symptoms. Our payment policy requires payment of the cost estimate at the time of drop-off for care.
If additional medical care is required, the doctor will call and discuss it with you prior to providing additional treatment or medicine. If more care or testing is required beyond the initial estimate, additional payment must be made before care is given. Bradley Hills Animal Hospital cannot provide care to your animal without this payment.
If checks are returned to Bradley Hills for Not-Sufficient Funds (NSF), the client will incur a charge of $25 to their account. Payment with cash or credit card is required to settle the account. If you have an outstanding bill, we cannot provide additional services until the past-due balance is paid in full.
Payment options include:
Cash
Check
Visa
MasterCard
American Express