Caring for your Pet when they need to stay overnight at our hospital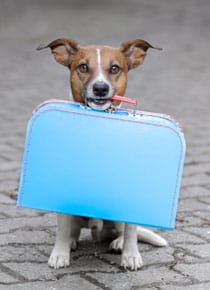 There are times when it is necessary for your pet to spend a night or two away from home. Whether a planned vacation or a post-surgery hospitalization you can be confident they will be in good hands at Bradley Hills Animal Hospital. Our staff works hard at providing an environment that is clean, safe, and comfortable for your pet during their time with us.
During their stay visiting dogs are walked multiple times during the day and provided the doctor recommended diet or the special food that you bring from home. All pets need to be current with vaccinations including: rabies, bordatella, distemper and influenza. If your pet is boarding with us while you are away from home, it is the perfect time for you to schedule their annual wellness exam or an elective surgical procedure. We know that being away from your loved one can create some stress and anxiety and we are more than willing to take your calls during the day to check up on them.
We ask that you contact us to schedule planned stays with us in advance and appreciate 24 hour notice on any cancellations. Our payment policy requires payment in full prior to boarding.
Boarding Check in Form