Pet Education and Resources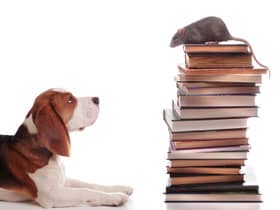 Pet Picture Gallery
Bradley Hills Animal Hospital is honored that many of our patients view us as family. We value our time with your pet, and appreciate your trust in us to provide quality comprehensive animal healthcare. We are proud of all of our pets and welcome visitors to look at our picture gallery of pets.
If you are a current or former patient of ours, feel free to add a photo of your pet to our wall.
Pet Health Links
Our veterinarians and staff are always here to assist you with any animal health care question. We also know that many of our patients are anxious to learn more about their pet and look to assist you in this way. Whether you are a new pet owner, or simply one looking for more information we are pleased to provide our patients with a list of reliable and accurate pet health links .
Promotion
Visit often for current promotions and coupons available to both new and current patients.