Making Animal Healthcare As Easy As Possible
Drop-off Service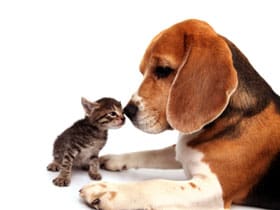 We are pleased to provide this free service to our patients. Whether your animal is sick or you need to get them in for their annual wellness exam , simply call us and make an appointment to drop off your pet in the morning. The veterinarian will examine your pet during non-appointment times. After the exam he will call you, informing you of any medical recommendations and then we will schedule a time for you to pick up your pet from the hospital.
Schedule an Appointment
Appointments can be scheduled by calling us during business hours at 301-365-5448. We understand that occasionally appointments need to be rescheduled and we appreciate 24 hours' notice for all cancellations. Please review our payment policy for a full list of options.
Drop Off Appointment Form
Click here to submit the drop off appointment form
Bradley Hills Animal Hospital
7210 Bradley Blvd
Bethesda, MD 20817
Phone: 301-365-5448
Office Hours:
Monday - Friday 8:30am to 5:00pm